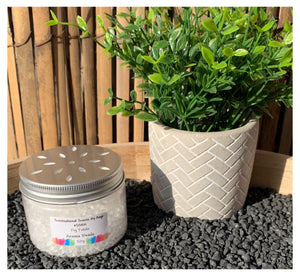 Aroma beads,
Also known as eva beads, are small plastic beads that we soak & cure in  fragrance oils.  
They are great air fresheners suitable for places such as
drawers
office desks
handbags
gym bags
bedside tables. 
Linen Cupboards 
bedroom cupboards 
The Car
The fragrance should last for approximately 6months, gradually fading over time. 

ALL SCENTS IN STOCK